Privacy policy
How we process your personal data
At AAP Aviation we are committed to maintaining the accuracy, confidentiality, and security of your personal information.
This Privacy Policy describes the personal information that AAP Aviation collects from or about you, and how we use and to whom we disclose that information.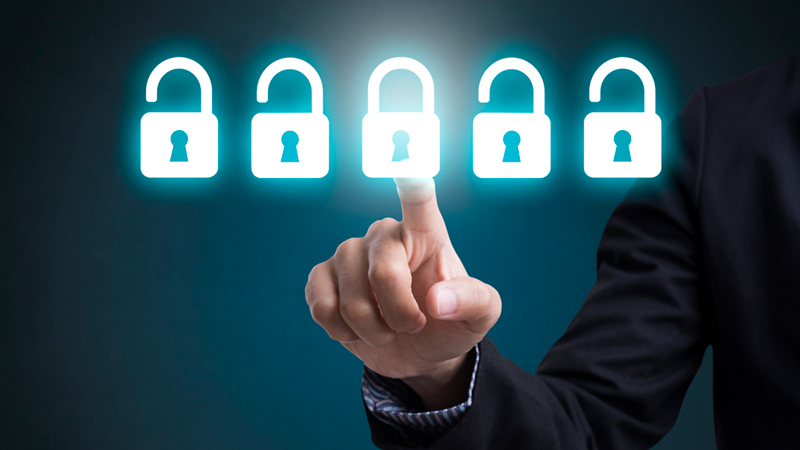 Data Responsibilities
Data Controller
"AAP Aviation" (referred to as "we", "us", "our" or "AAP Aviation") in this policy primarily refers to AAP Aviation Ltd., the main operating company of the AAP Aviation group, and, where appropriate, to other companies in the AAP Aviation group or other entities over which AAP Aviation exercises management control. AAP Aviation is the "data controller" of all personal information that is collected and used about AAP Aviation candidates and employees.
Application
AAP Aviation is a group of companies with operations globally. This Privacy Policy applies to the personal information of all individuals who seek to be, are, or was employed by AAP Aviation.
Policy of Compliance
It is AAP Aviation's policy to comply with the privacy legislation within each jurisdiction in which we operate. Sometimes the privacy legislation and/or an individual's right to privacy are different from one jurisdiction to another. This Privacy Policy shall guide the activities of AAP Aviation. In addition, specific privacy practices may be adopted to address the specific privacy requirements of particular jurisdictions. This Privacy Policy has a limited scope and application and the rights and obligations contained in this Privacy Policy may not be available to all individuals or in all jurisdictions.
What is Personal Information?
For the purposes of this Privacy Policy, personal information is any information about an identifiable individual. Personal information does not include anonymous or non-personal information (i.e., information that cannot be associated with or tracked back to a specific individual).
What Personal Information we collect and how we use it
We will only use your personal data when the law allows us to do so. Most commonly, we will use your personal data in the following circumstances:
As part of our recruitment process.
To perform the contract we are about to enter into or have entered into with you.
To comply with a legal or regulatory obligation.
Where it is necessary for our legitimate interests (or those of a third party) and your interests and fundamental rights do not override those interests.
Where you consent to our doing so.
Where we need to protect vital interests.
We collect and maintain different types of personal information in respect of those individuals who seek to be, are, or were employed by us, including the personal information contained in:
Contact data including name, email address, address, and phone number.
Device and browser data, such as IP address, information about your device, and browser settings.
Marketing and communications data includes your preferences in receiving marketing from us.
Employment and educational history data, such as CVs and job titles, qualifications.
References where you have provided us with a referees' contact details.
Eligibility to work data such as passport and visa checks.
Bank, tax, and social security data e.g. account numbers and social security numbers.
Your preferences such as preferred location, fleet, salary, etc.
Role data about roles in which you have been placed.
Medical/Health data (in limited circumstances).
Criminal report data (in limited circumstances).
Trade union membership data (in limited circumstances).
As a general rule, AAP Aviation collects personal information directly from you. In most circumstances where the personal information that we collect about you is held by a third party, we will obtain your permission before we seek out this information from such sources. We may utilize the services of third parties in our business and may also receive personal information collected by those third parties during the performance of their services for us or otherwise. Where this is the case, we will take reasonable steps to ensure that such third parties have represented to us that they have the right to disclose your personal information to us. Where permitted or required by applicable law or regulatory requirements, we may collect information about you without your knowledge or consent.
We use your contact details to contact you about news, job opportunities, and information that we think may be of interest to you. However, we will not contact you with marketing material unless you have consented to our doing so. You have the right to unsubscribe at any time.
Why We Collect Data
The personal information collected is used and disclosed for our business purposes, including establishing, managing, or terminating your employment relationship with AAP Aviation. Such uses include:
Determining eligibility for employment, including the verification of references and qualifications.
Administering pay and benefits.
Processing employee work-related claims (e.g. worker compensation, insurance claims, etc.).
Establishing training and/or development requirements.
Conducting performance reviews and determining performance requirements.
Assessing qualifications for a particular job or task.
Gathering evidence for disciplinary action, or termination.
Establishing a contact point in the event of an emergency (such as next of kin).
Complying with applicable labor or employment statutes.
Ensuring the security of company-held information.
Legal Basis for Processing
The legal basis for processing personal information of our employees and potential employees is that it is either necessary for taking steps prior to entering into an employment contract and for performing an agreement with the employee (cf. GDPR article 6 no. 1 b), that we are under a legal obligation to process personal information (such as in relation to applicable tax, social security and social protection law and labor law legislation, cf. GDPR article 6 no. 1 a) and sometimes we process personal information in order to achieve our legitimate interest in ensuring the purposes mentioned above (cf. GDPR article 6 no. 1 f).

Further, we process personal information based on consent (cf. GDPR article 6 no. 1 a). This is for instance the case for recruitment, where the potential employee may consent to AAP Aviation retaining information regarding the applicant for a period of time after the application.

The legal basis for processing information relating to union membership and health data is that the processing is necessary for the purposes of carrying out our obligations as an employer towards our employees and for exercising our or the employee's specific rights in the field of employment and social security and social protection law insofar as authorized by applicable law or a collective agreement pursuant to local law.
How We Use Data
When do we Disclose Your Personal Information?
We will not share your personal information with third parties except for in circumstances where such sharing is necessary to provide our services or achieve our business objectives as further described in this Policy.
We may share your personal information within the AAP Aviation Group and with our clients when necessary to fulfill a request from you or for entering into an employment contract with you or in other circumstances where sharing is necessary.
We use external third-party service providers for delivering services on our behalf and on our instructions as set out in a data processing agreement with the relevant service provider. In such instances, we may share your personal information with such parties to the extent necessary to perform such services or to fulfill terms within an employment contract with you.
In addition to using cookies and related technologies, we also may permit certain third-party companies to help us tailor advertising that we think may be of interest to our registered users.
In addition, personal information may be disclosed or transferred to another party (including to another member of the AAP Aviation Group outside of your home jurisdiction) in the event of a change in ownership of, or a grant of a security interest in, all or a part of AAP Aviation through, for example, an asset or share sale, or some other form of the business combination, merger or joint venture, provided that such party is bound by appropriate agreements or obligations and required to use or disclose your personal information in a manner consistent with the use and disclosure provisions of this Privacy Policy unless you consent otherwise.
Further, your personal information may be disclosed:
As permitted or required by applicable law or regulatory requirements. In such a case, we will endeavor to not disclose more personal information than is required under the circumstances;
To comply with valid legal processes such as search warrants, subpoenas, or court orders;
As part of AAP Aviation's regular reporting activities to other members of the AAP Aviation Group (including outside of your home jurisdiction);
To protect the rights and property of AAP Aviation;
during emergency situations or where necessary to protect the safety of a person or group of persons;
Where the personal information is publicly available; or
with your consent where such consent is required by law.
Transfer of personal information
When sharing personal information with other parties as described above, we sometimes need to transfer personal data to a country outside the EEA in order to be able to fulfill one of the purposes set out in this Policy. As an example, we may need to transfer personal information to AAP Aviation business units outside the EEA in order to provide you employment or international assignments located outside the EEA.

We will not transfer personal information to a third country outside the EEA that does not provide adequate protection of personal information unless appropriate safeguards are adduced or the transfer otherwise takes place in accordance with applicable data protection legislation. Examples of such safeguards are Binding Corporate Rules, EU Standard Contractual Clauses, or if the receiving party is certified under the EU-US Privacy Shield.
Protecting your Data
How is Your Personal Information Protected?
AAP endeavors to maintain physical, technical, and procedural safeguards that are appropriate to the sensitivity of the personal information in question. These safeguards are designed to protect your personal information from loss and unauthorized access, copying, use, modification, destruction or disclosure, and all other unlawful forms of processing.

We follow strict security procedures in the storage and disclosure of your personal data and protect it against accidental loss, destruction, or damage. The data you provide to us via our website or associated services is protected using SSL (Secure Socket Layer) technology. SSL is the industry-standard method of encrypting personal information and credit card details so that they can be securely transferred over the Internet.

We may disclose your information to trusted third parties for the purposes set out in this Privacy Policy. We require all third parties to have appropriate technical and operational security measures in place to protect your personal data, in line with EU law on data protection.
How Long is Your Personal Information Retained?
Except as otherwise permitted or required by applicable law or regulatory requirements, AAP endeavors to retain your personal information only for as long as it believes is necessary to fulfill the purposes for which the personal information was collected (including, for the purpose of meeting any legal, accounting or other reporting requirements or obligations).

When we no longer need your personal data, we will securely delete or destroy it. We will also consider if and how we can minimize over time the personal data that we use, and if we can anonymize your personal data so that it can no longer be associated with you or identify you, in which case we may use that information without further notice to you.
Legal
Your Rights as a Data Subject
You have the right to request access to and rectification of any information we have collected about you. To help us keep your personal information updated, we advise you to inform us of any changes or discrepancies. In some circumstances, we may not agree with your request to rectify your personal information and will instead append an alternative text to the record in question. You will be notified both when information is rectified and when not, and if so what the reason is for not obeying your request.
You also have the right to erasure and restriction of processing in some instances. You may have a right to receive personal data concerning you in a machine-readable format and to forward the data to another party (data portability), provided that certain conditions are met.
You also have the right to object to the processing, including if the processing is for marketing purposes. In order to object to processing, please contact AAP Aviation.
Consent and Access
Where your consent was required for our collection, use, or disclosure of your personal information, you may, at any time, withdraw your consent. All communications with respect to such withdrawal or variation of consent should be in writing.
Your right to access the personal information that we hold about you is not absolute. There are instances where applicable law or regulatory requirements allow or require us to refuse to provide some or all of the personal information that we hold about you. In addition, the personal information may have been destroyed, erased, or made anonymous in accordance with our record retention obligations and practices. In the event that we cannot provide you with access to your personal information, we will endeavor to inform you of the reasons why subject to any legal or regulatory restrictions.
To exercise your rights as a data subject, or if you wish to make a complaint regarding our compliance with this Policy, please contact AAP Aviation. Prior to fulfilling your request, we may request specific information from you to enable us to confirm your identity and right to access as well as to search for and provide you with the personal information we hold about you.
You have a right to complain to AAP Aviation regarding violations of your rights under applicable data protection law. Further, you have a right to complain to the supervisory authority competent to resolve such concerns according to applicable law, but we encourage you to first contact us before filing such a complaint.
General
Contact Us
Address: Strandveien 50, 1366 Lysaker Norway
E-mail: privacy@aapaviation.com
Revisions to this Policy
AAP Aviation may from time to time make changes to this Privacy Policy to reflect changes in its legal or regulatory obligations or in the way we deal with your personal information.

We will communicate any revised version of this Privacy Policy. Any changes to this Privacy Policy will be effective from the time they are communicated, provided that any change that relates to why we collect, use or disclose your personal information will not apply to you, where your consent is required to such collection, use, or disclosure until we have obtained your consent to such change.

This Privacy Policy was last reviewed on May 24, 2018.
Interpretation of this Policy
This Privacy Policy includes examples but is not intended to be restricted in its application to such examples, therefore where the word 'including' is used, it shall mean 'including without limitation'. This Privacy Policy does not create or confer upon any individual any rights or impose upon AAP Aviation any rights or obligations outside of, or in addition to, any rights or obligations imposed by the privacy laws applicable to such individual's personal information. Should there be, in a specific case, any inconsistency between this Privacy Policy and such privacy laws, this Privacy Policy shall be interpreted, in respect of that case, to give effect to, and comply with, such privacy laws.