AAP Aviation
CABIN CREW OPPORTUNITIES
At AAP Aviation, our belief is that 'It's all about the people'. We recognize the uniqueness of each one of our team members and cherish and depend on a diversity of expertise, skills, and personal traits throughout our organization. We are focused on finding people who are true customer service professionals and entrepreneurs! Are you one of them?
What we offer
Below are a few reasons why you should choose AAP Aviation as your next employer.
Competitive salary
We offer competitive terms for cabin crew and flight attendants in the markets where we operate.
Increased flexibility
Through AAP Aviation you can fly for several operators throughout your career, without having to change your employer.
Global and local HR
We have dedicated HR staff with local expertise and a global network. They will ensure that you are well taken care of.
Technology-driven
AAP Aviation has built and developed technology to improve our efficiency and communicate effectively with our global network of employees.
Ready for the next step?
Create your candidate profile for free today, and you will never miss an opportunity through AAP Aviation.
It's all about people
AAP Aviation is playing an active role as the entire aviation industry is pulling together to limit the spread of COVID-19. Protecting the well-being of staff and aviation personnel is our priority number one. At the same time, we are now focusing on taking the right steps to make sure that our company can continue to build on its strong position once the world returns to normal.

The corona pandemic has hit the aviation industry particularly hard, and the situation affects us. We are working around the clock to live up to our motto; "it's all about people" and in delivering on our mission of contributing to our customers' success. We are incredibly impressed by the team spirit, flexibility, and loyalty demonstrated by all our people in this difficult situation.
Available job opportunities
AAP Aviation works hard to find the best possible match for each of our employees. See all available cabin crew and flight attendant jobs in AAP Aviation worldwide.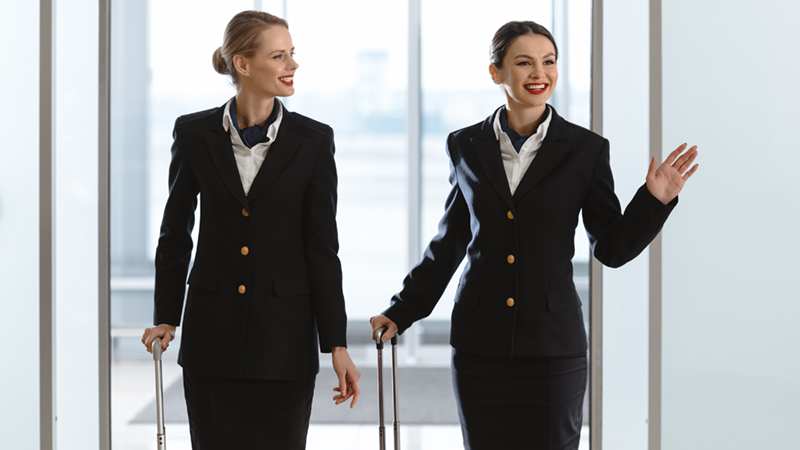 Want to get in touch with us?
We are happy to tell you more about the job and career opportunities as a cabin crew and flight attendant. Please leave your information and we will get in touch with you as soon as possible.